The majority of homes in the UK contain at least one TV, with reports estimating that the figures are approximately 27 million homes – that's a lot of TVs! With sizes ranging from a diminutive 19-inches all the way up to whopping 86-inch models, universal TV stands need to provide a good-looking, yet stable, base for a wide range of sizes.
Holding your screen securely, universal TV stands offer a sleek, unobtrusive alternative to the more traditional shelf type stand. Providing your TV with an elegant, reliably solid leg to stand on, many models include neat shelves for any periphery items. Fully adjustable, it's simple to change the screen height or angle to cater for larger, or more intimate, gatherings.
Every universal TV stand model, in order to gain our recommendation, has to survive a series of tough tests. These check for, amongst other things:
Quality – the build quality, and final finish must equal or surpass our stringent expectations.
Value for money – by weighing up every element against the price tag we can establish if value for money is offered.
Style – our universal TV stands must conform to our exceptional design guidelines.
Functionality – every stand must function both as a stand, but also good-looking addition to your decor.
Stability and strength – however large your screen is, the universal TV stand must hold it firmly with no risk of it falling or being knocked over.
We only feature stands that pass our tests with no questions, allowing you to browse with complete confidence.
So, why not take a look at our top 5 universal TV stands of 2021?
---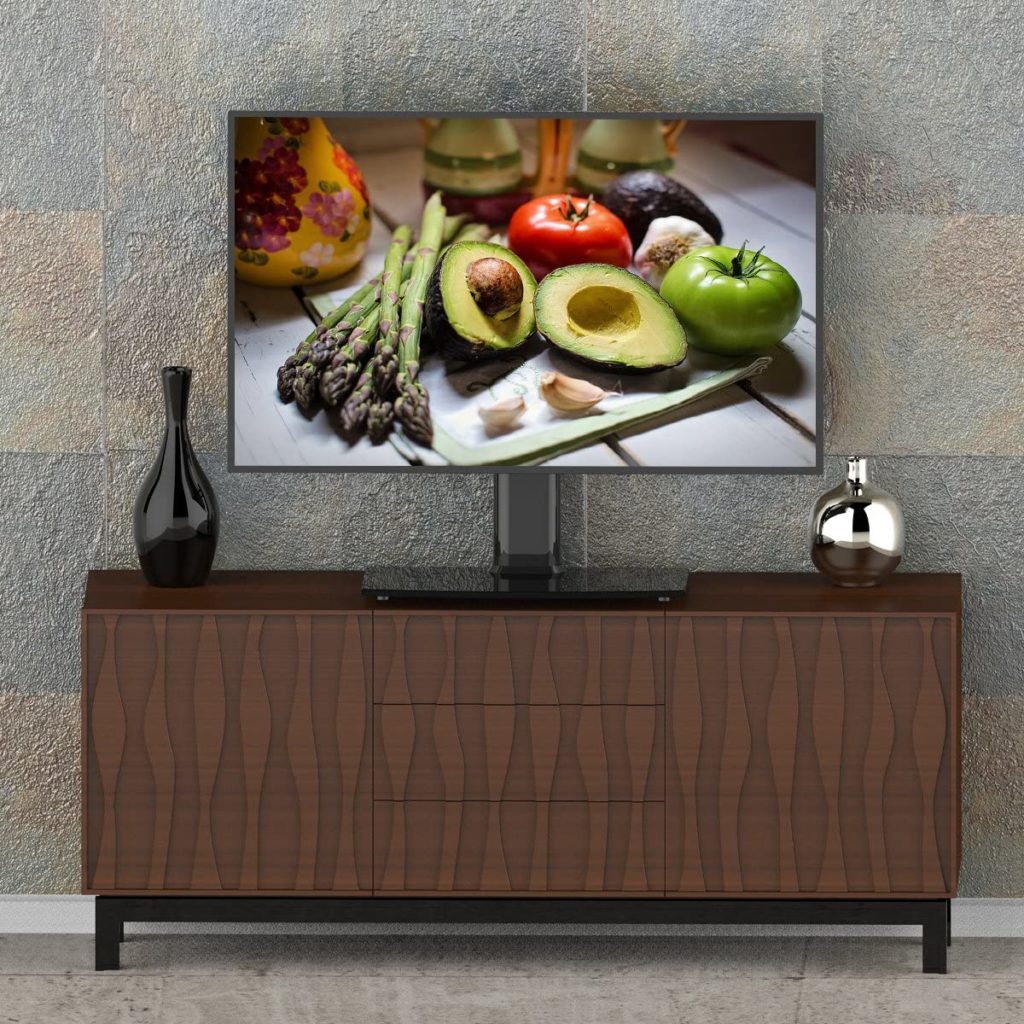 ---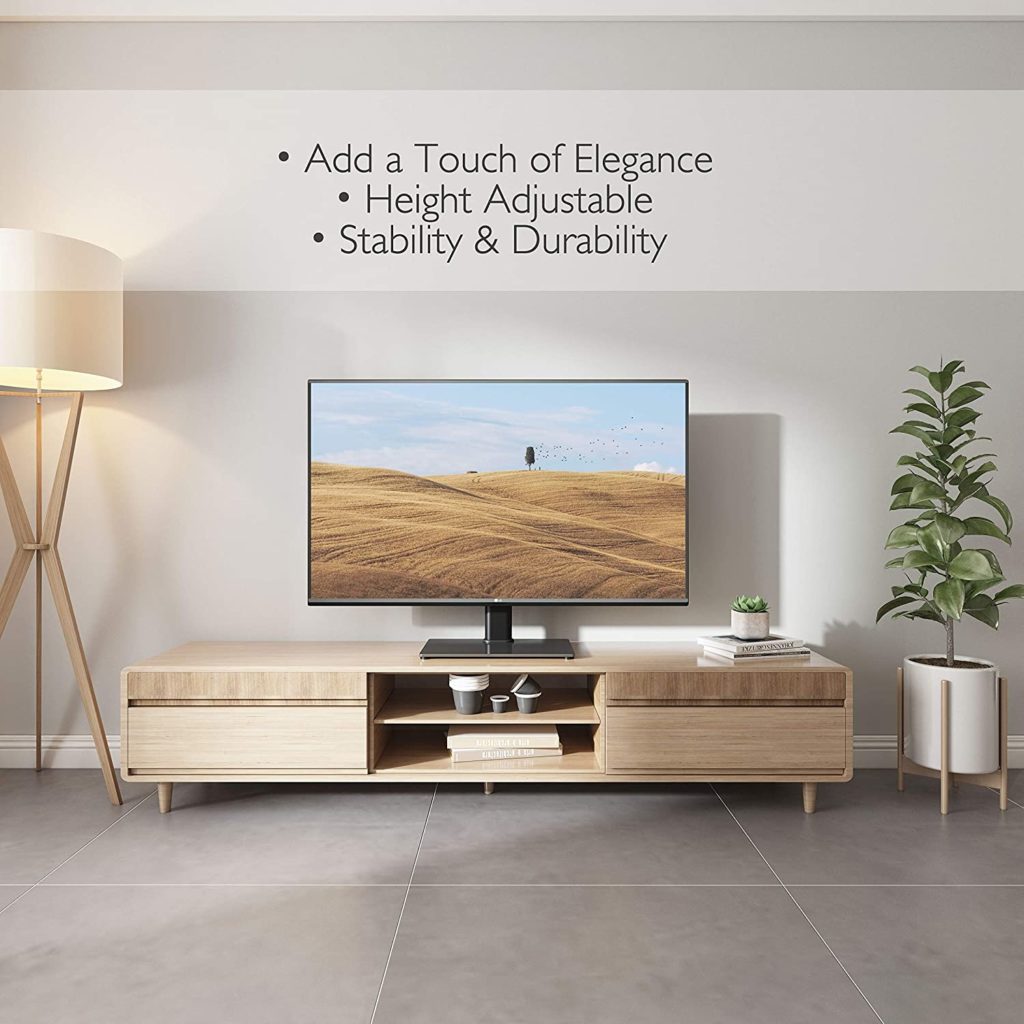 ---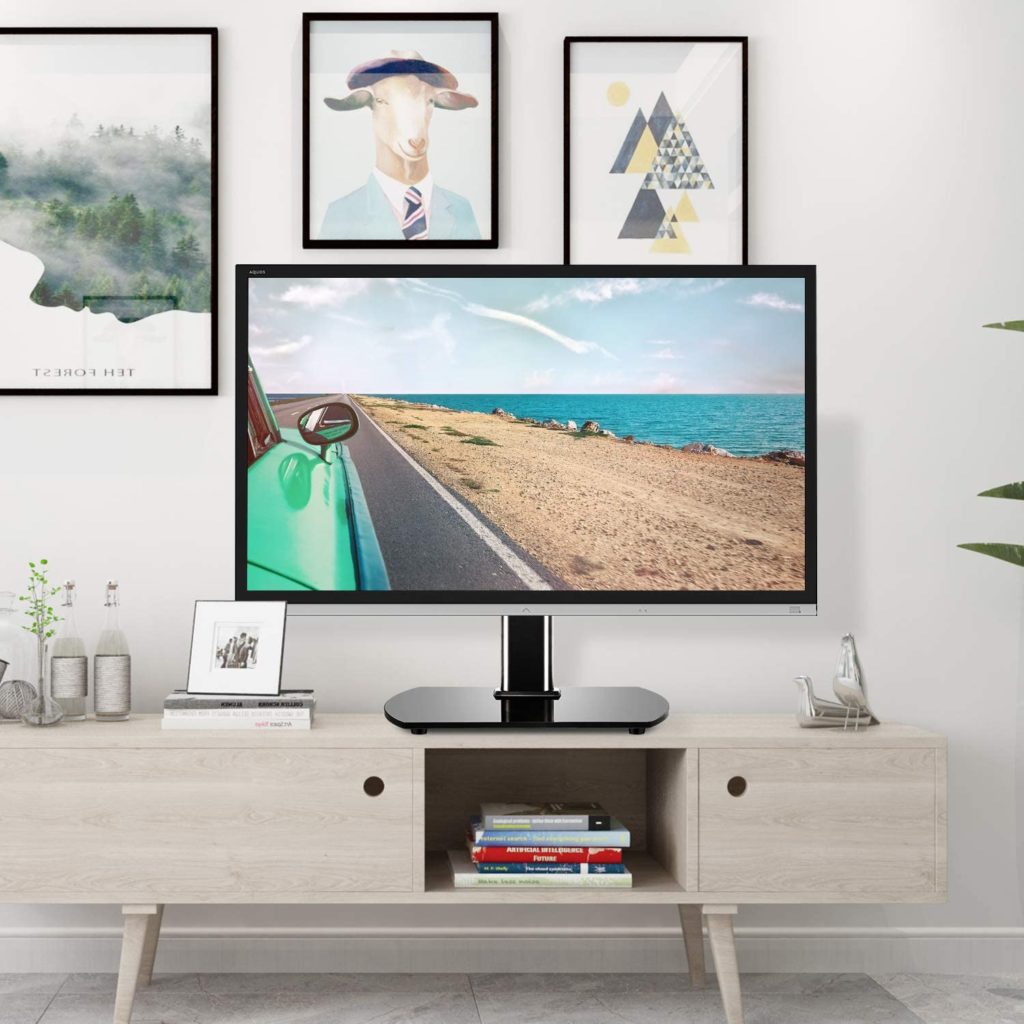 ---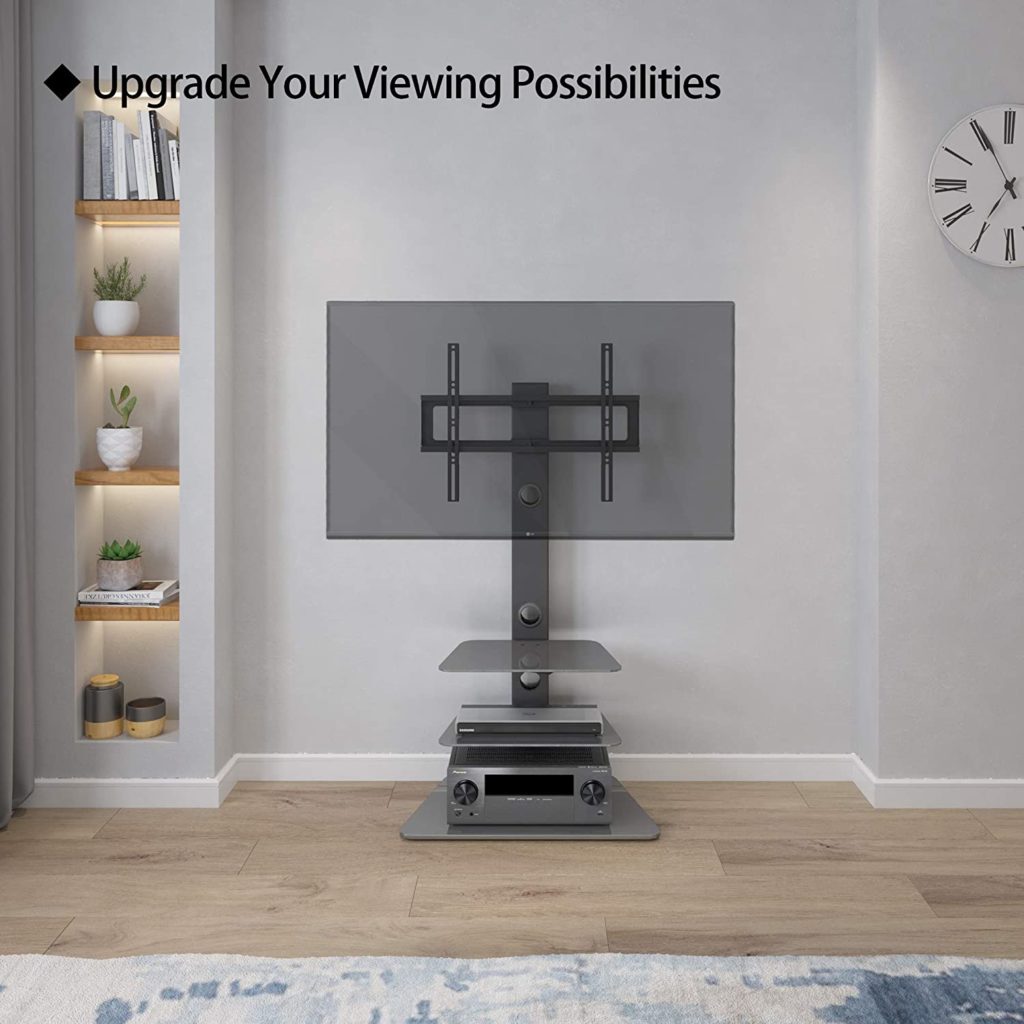 ---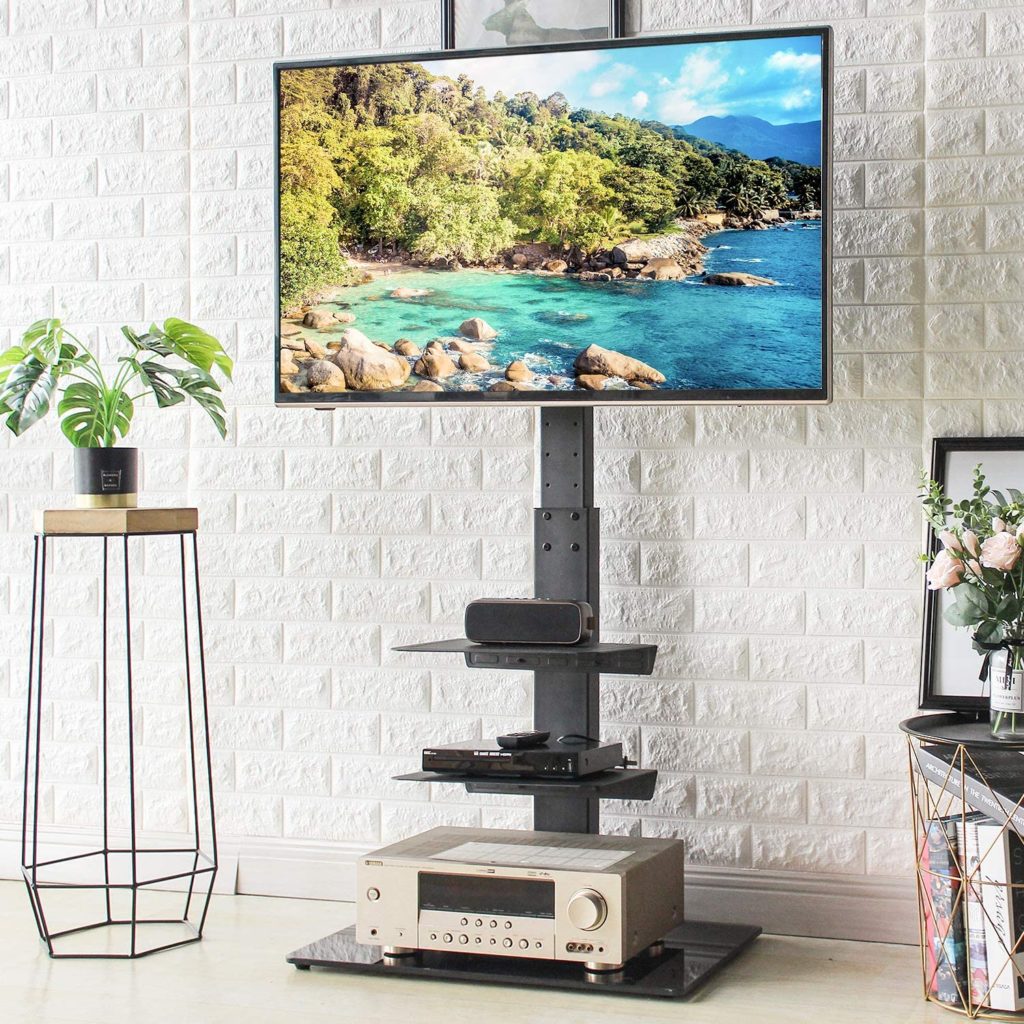 ---
If you enjoyed this page, and are looking for other TV accessories, then consider giving these pages a read too!