With the majority of first world homes having at least one TV set, there is a definite need to have somewhere to place it in our stylish, contemporary homes. Many screens can be wall-mounted, however this practice has its limitations. Firstly, there must be a suitable wall that can carry the weight safely, and it must be in a position where everyone can comfortably view the screen without losing the immersive experience so popular and effective with today's high tech screens. A free-standing unit has none of these limitations, making it a great alternative to place your high tech 65 inch TV on.
Depending on the style of TV stand you choose to complement your existing decor with, there may be handy additional storage, ideal for holding your prized collection of blu rays, or somewhere to put the numerous remotes we seem to gain along the way.
Every model featured here has been personally tested and assessed before we even considered recommending it. Our tests check for a number of strict criteria, including:
The functionality of the design
The build quality, and if assembling in situ is necessary, the inclusion of the full range of necessary components
The aesthetic appeal
Value for money
The ability of the stand to hide the cabling
Each 65 inch TV stand that we've recommended has survived these tests and exceeded our expectations, to offer you the highest quality possible. So, here are our best 65 inch TV stands.
---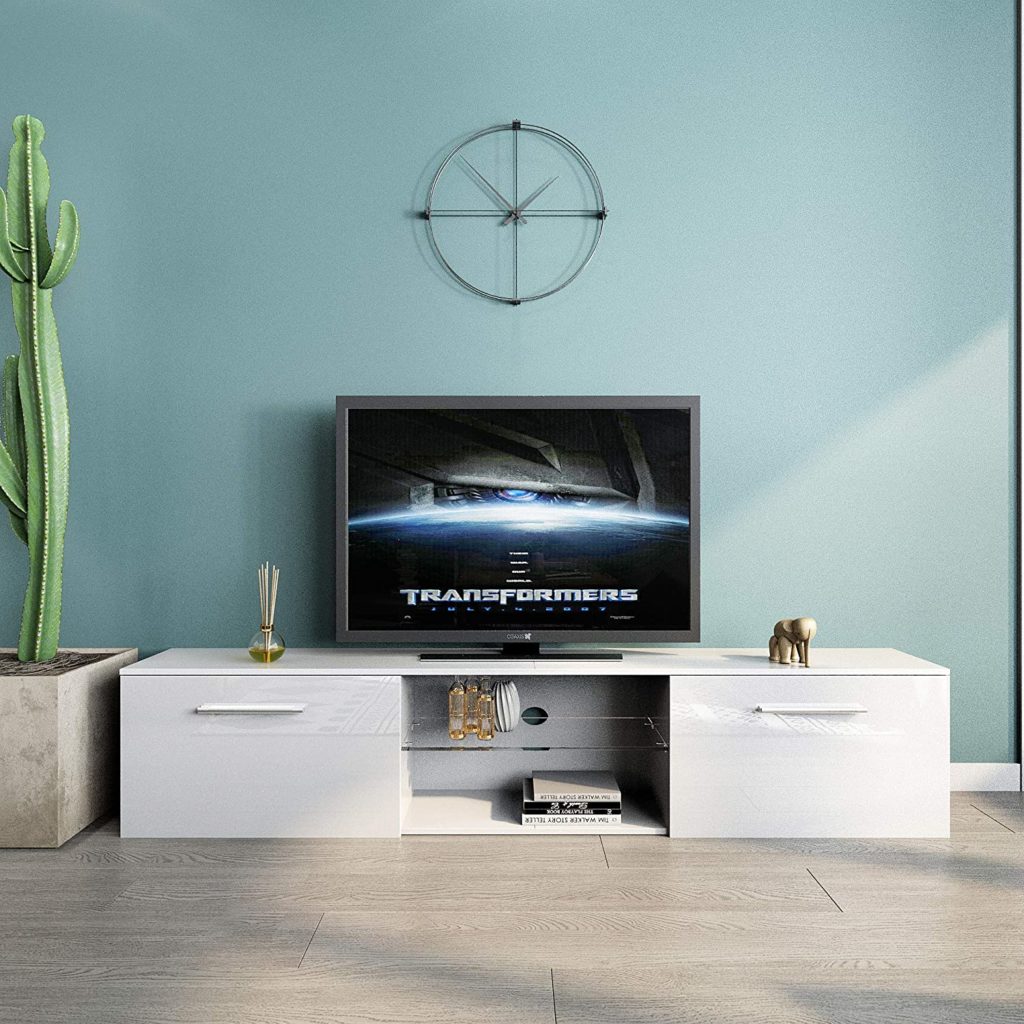 ---

---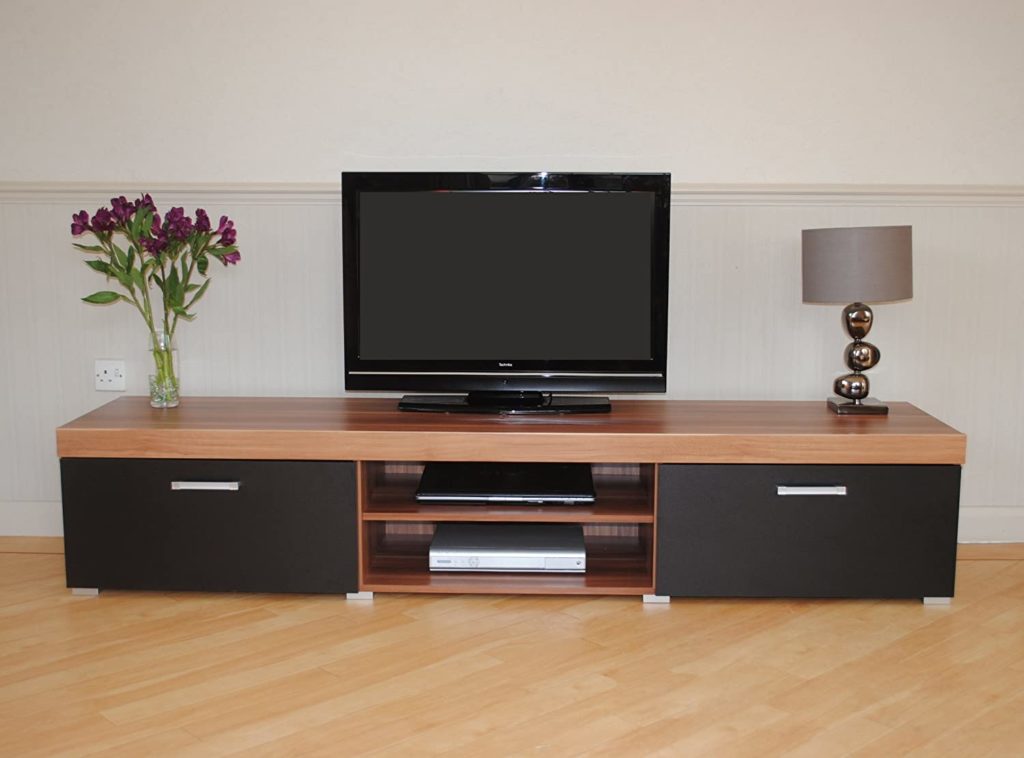 ---
Is it ok if my TV is bigger than the stand?
If your TV is bigger than the stand, depending on the type of stand, you could risk your TV being unstable and wobbly, and potentially falling off.
How big should a TV stand be for a 65 inch TV?
A stand of at least 57 inches should be ideal for a 65 inch TV.
How high should a TV be on a stand?
This depends on the size of the TV and the size of the room. A TV should be viewed from a comfortable eye level, and this is a calculation based on these factors.
If you enjoyed this page, and are looking for other TV accessories, then consider giving these pages a read too!