In recent years, Sony Bravia has become synonymous with high quality and technologically advanced TVs. Since 2005, most of Sony's flat-screened, high definition LCD and OLED TVs have carried the Bravia brand in the UK, and beyond.
Standing for Best Resolution Audio Visual Integrated Architecture (is it any wonder they shortened it to Bravia?) the three best sellers possess the expected excellent build quality, amazing features with some really innovative ideas, and jaw-dropping visuals. So here's our pick of the best.
---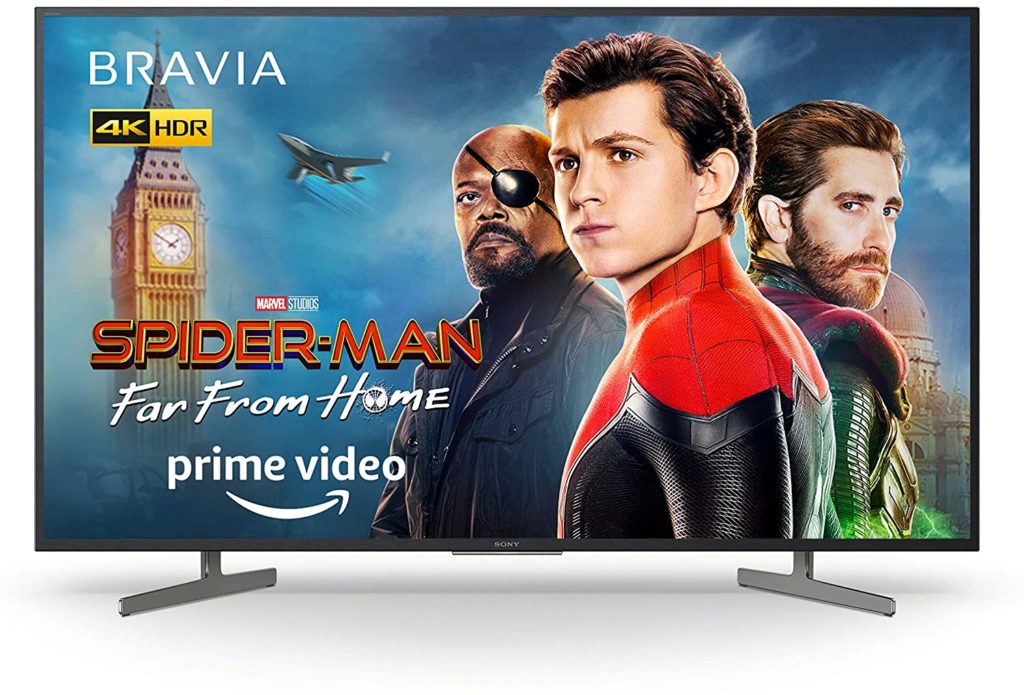 As usual, Sony's design is flawless. With a nearly bezel-less screen, what frame there is has an innovative two tone metal finish, which extends to the L-shaped feet. All in all, this is a good-looking beast, whether placed on a shelf or wall-mounted. Another great design feature are the two down-firing speakers – the Acoustic Multi-Audio system. Coupled with two tweeters, the sound appears to emanate from the screen's centre, producing an effective and impressive audio theatre. The neat cable-tidy channel keeps clutter out of sight, and the whole deal looks highly professional and stylish.
A decent choice of ports, including 4 HDMI and 2 USB ports, and Bluetooth 4.2 connections, offer a wide selection for your devices.
Performance-wise, the image quality is one of the best we've seen. It's an impressively natural display, with a wide color gamut and great contrasts. With Sony's X-tended Dynamic Range Pro 6, 4K HDR Picture Processor X1, and Full Array Local Dimming and Boosting, the image is vibrant and accurate. Even the darkest scenes in Blade Runner 2049 (come on, we had to test it with something shot in near pitch black) were rich, with detailed contrasts, thanks to the Object Based Super Resolution, which provides lifelike textures and detailing. The whites have none of the irritating haloing that sometimes occurs, even in high performance screens, while the X-Wide Angle technology opens up the screen, maintaining consistency for those far outside the direct viewing range.
Sony have gone all out, developing advanced technology, and, yes, it has to be said, giving that tech power names. However, even without the addition of strong titles, the image quality is something to admire from any angle in the room!
The smart features, as you'd expect, are well designed, despite the diversive Android OS. Sony has worked hard on the hardware, offering faster and more effective accessibility, with popular services, such as Netflix, YouTube, and Amazon, apparently starting up to 60% faster. Although this is hard to measure, we certainly felt everything ran smoother and speedier than other brands. Both Google Assistant and Alexa are always on hand if you're feeling too relaxed to move.
To conclude, the Sony Bravia is a TV to be proud of, to show off to the neighbours, and to sit back, enjoying the fully immersive experience that's offered. In a market full of snapping-at-the-heels competitors, ironically the only competition standing in Sony's way at present is Sony. Their range of Bravia TVs is successfully filling the high spec end of the market, and rightly so, as this model proves.
---
What is OLED TV?
An organic light-emitting diode TV provides a highly responsive resolution with each pixel controlled seperately, creating an unparalleled luminosity and vibrancy of color.
How do I download apps to my Sony Bravia TV?
Using your remote control, select Google Play Store, and download the desired app.
How do I reset my Sony Bravia TV?
On the home screen, select settings and system settings which should lead you to factory settings.
If you enjoyed this page, and are looking for other great brands, then consider giving these pages a read too!