Looking to go Wireless?
Here's Our Pick of the Best Bluetooth TVs
As any nerd will tell you, Bluetooth is wireless (radio wave) technology, used for short-range data exchanges. As such, it does away with the tangled mess of wiring around computers, TVs and other devices, whilst still allowing them to link up and share information. Downloading videos from your phone to display on your TV, or linking a handsfree set to your cell, Bluetooth can do that and more.
Having Bluetooth integrated into your TV enables it to be the best device for displaying visual content out of what's known in the business as the three screens – TV, computer, and smartphone. With Bluetooth technology integrated into your TV,  app sharing is possible, and some applications will even turn your phone into a remote for your TV. Bluetooth can transform your home into a wire-free, remote zone, and having your TV at the heart, allows control from the comfort of your sofa!
Here's our top pick of the Bluetooth integrated TVs on the market today.
---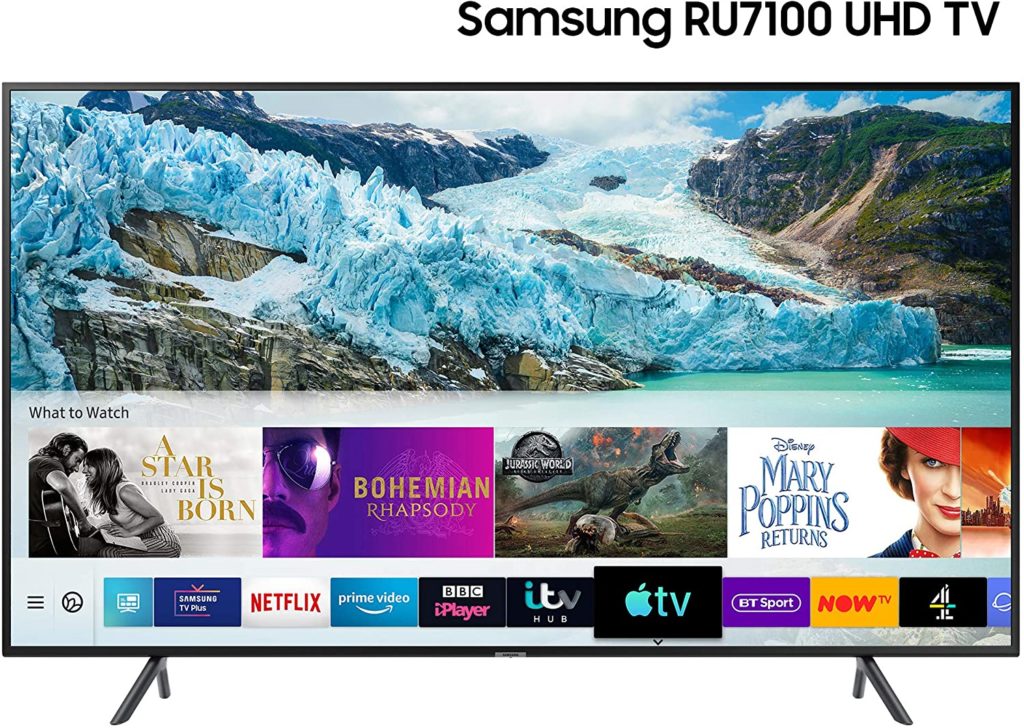 With Samsung's usual talent for good design, this series 7 model follows in the stylish footsteps of its predecessors. A softly curving screen, with ultra-fine bezels, sits atop neat and unobtrusive feet, and, with the tidy cable feature, this makes a great addition to any home.
The Samsung RU7100 delivers a vibrant, lifelike image, and, thanks to PurColor, the quality displayed by the full-colour gamut is what you'd expect from a TV twice this price. The native contrast ratio gives blacks a deep, uniform richness, while lighter tones are stable and don't overwhelm. The detailing provided by HDR is excellent, and a smooth refresh rate of 120Hz adds to the fully immersive viewing experience.
Our only point here is that without local dimming, the darkest scenes lack a little definition, but this doesn't detract from the overall impressiveness of the display.
Running Samsung's Smart Things OS, the smart features are easily accessible and pretty decent. Smooth navigation allows apps and streaming services, such as Netflix, Hulu, and Prime, to deliver content right to your screen, and with Bluetooth, you have the option to control smart devices from your TV with no hassle.
The Samsung 7100 delivers on build quality, offers a great TV experience, and is smart enabled. All this at a surprisingly decent price. It's definitely worth considering if you're looking for a stylish and capable TV.
---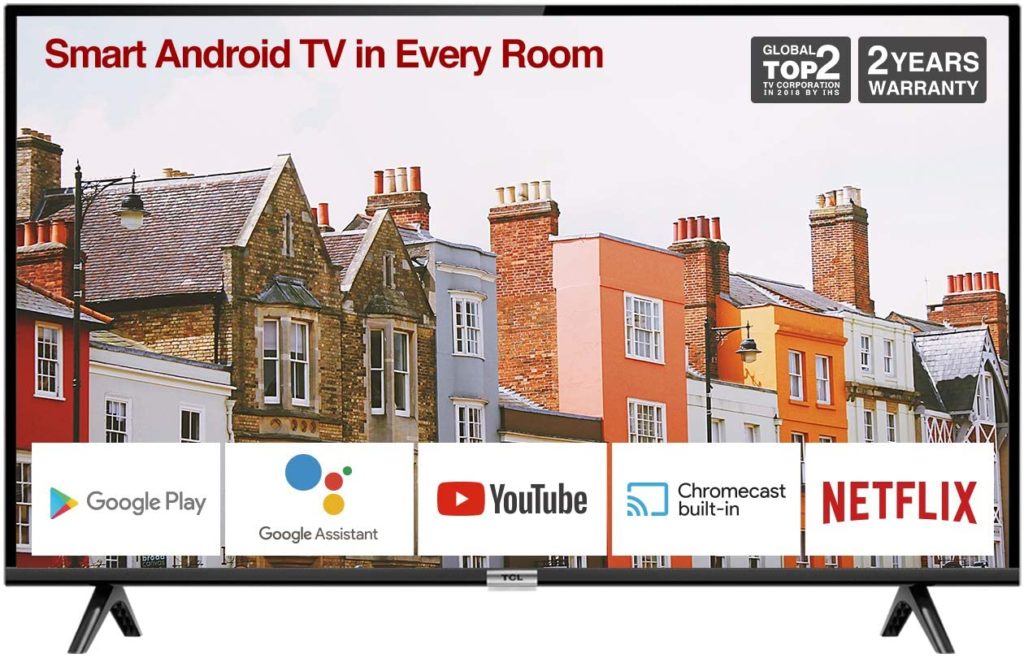 Appearance-wise, this TCL is really nice, with its gloss plastic bezels, and legs with an almost Art Deco look, which give it a decently solid feel. Including the HDMI ports, there are multiple input/output options, all conveniently situated.
The resolution gives the image an impressive clarity and crispness, and whilst it could be argued that the blacks could be a little darker, this doesn't detract from the vivid colour gamut on offer. The HDR provides realistic mid-tones and excellent detailing. The refresh rate of 60Hz is not top of the line technology, but there is no hindrance to its watchability or its versatility as a games machine.
TCL has produced a decent, reliable TV that offers great smart capabilities, streaming media and a good, solid picture, all at a very affordable price tag
---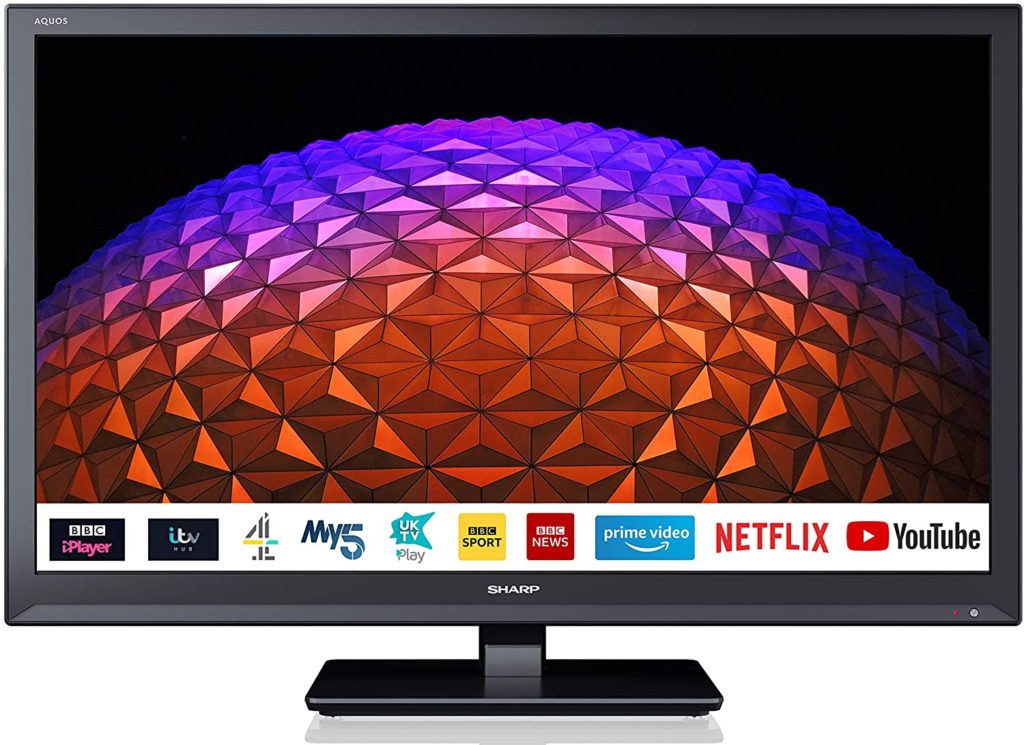 This is a good looking beast from Sharp, with slim bezels, and comfortably solid stand. The easily accessible ports allow every permutation of connectivity, and the whole thing looks far more expensive than it is.
With the offer of vivid and deliciously vibrant colours, coupled with full HD support, you cannot lose with the full image optimisation. Decent contrasts provide good, deep blacks, while the brighter colours sit comfortably alongside with minimal bleeding and next to no halo effect. Detailing and texture are offered by a more than capable quad-core processor, and with a refresh rate of just under 120Hz, sports, action movies, and games sweep you along in an instant.
Smart capabilities are provided via Freeview Play, so download and stream 1000s of films, tunes and more, while connecting your home to run from your TV. As an added bonus, the remote is awesome. Not only is it well designed and nicely intuitive, but it almost predicts your next move – it's that responsive! Well done Sharp.
If you're looking to purchase a smart TV, that offers a nicely rounded, immersive experience via an excellent display and with Bluetooth, this is well worth a serious look.
---
TVs With Bluetooth FAQs
What TVs have bluetooth?
The majority of big name brands produce TVs that include Bluetooth connectivity, especially in their premium models.
What is bluetooth?
A wireless technology, Bluetooth allows two or more devices to communicate and pass data between them.
How does bluetooth work?
Bluetooth works by eliminating the need for cables and using radio waves to connect and communicate.
---
If you enjoyed this page, and are looking for a TV with great features, then consider giving these pages a read too!