The majority of TVs are now smart-enabled with integrated internet accessibility, allowing films, music, and video streaming, internet browsing, and syncing between your other smart devices. However, nowhere does it say that a great TV with all the features you want has to be vastly expensive, and with technology becoming more advanced, yet accessible, every day, the price of high-quality TVs is dropping to a welcome low.
To reflect this and show you that achieving a decent visual adventure doesn't need to break the bank, we've personally tested a range of top-performing TVs, all for under £500. The ones that survived our stringent challenges are featured here:
---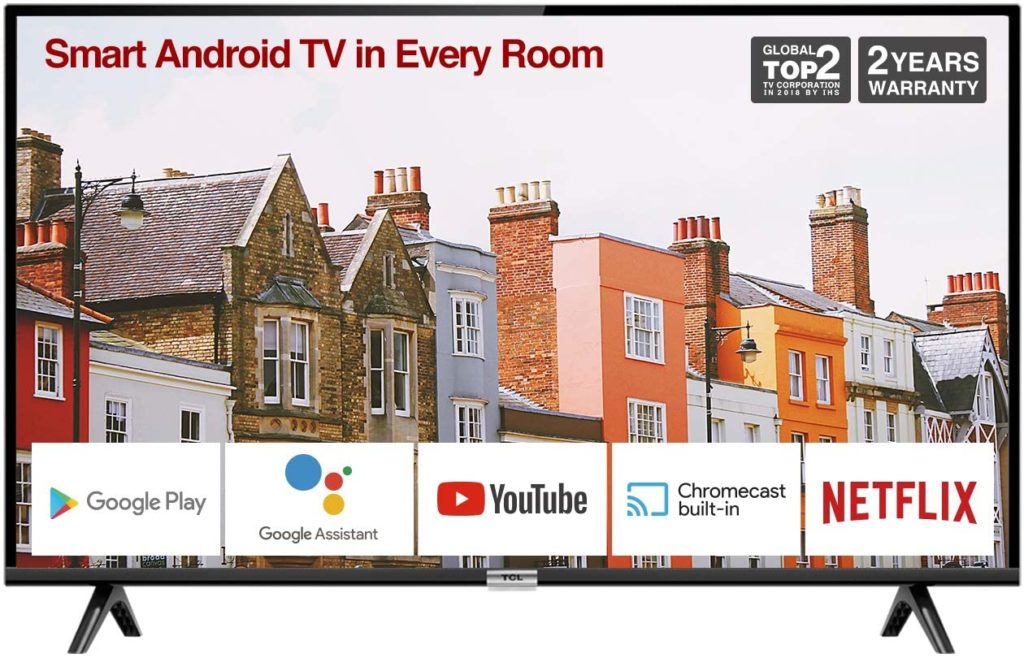 TCL have yet again produced a winner and this unobtrusive, but stylish TV, once activated, would stand out in any crowd. It offers 4K's superior image resolution and produces a cinema-like quality for the home audience,  both enhanced by the direct-lit screen. The luminescence of colours, textural clarity, and generous contrasts are impressive for such a low-end price tag, while the 120Hz refresh rate allows smooth, jerk-free scrolling.
Audio-wise, TCL hits the right notes, too. With a rich, multi-tonal soundscape that rolls, with luxurious confidence, to the highest peak, before sliding to the depths, creating an audio adventure that works so well.
With 3 HDMI ports, 1 USB, ethernet, and more, and being Google Assist enabled, just adds to this TV's universal appeal.
---
This offering from LG manages to combine a decently solid performance with some great features, yet still remains well below our cut off price band.
The image resolution is impressive, with richly realistic colours, and the contrasts crisp and clear. Unlike many cheaper TVs, there's no irritating white halo, while the black are accurately dark and deep.
Allowing both internet access and media streaming, Google Assistant seamlessly integrates both streamed contents and live, and with Apple Airplay and Alexa on hand, you can enjoy a fully personalised viewing experience.
The multiple input/output options, including 3 HDMI, ethernet and USB ports, add to the personalisation, creating a satisfyingly optimised smart hub for your home.
All in all, this TV offers a great home entertainment system, at a better-than-great price.
---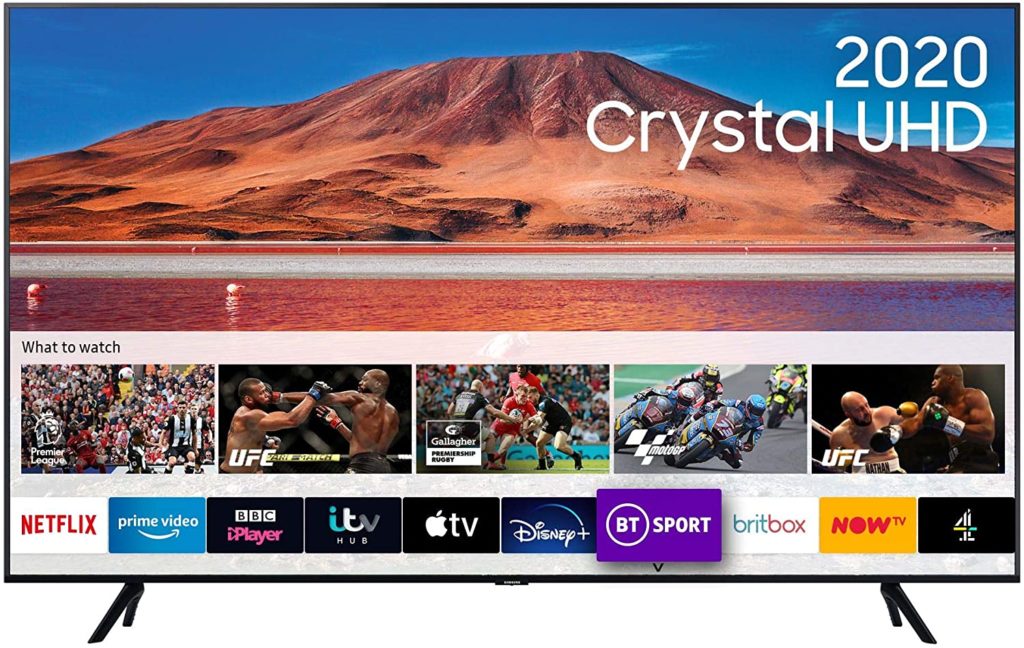 Samsung are synonymous with quality TVs, and this model easily follows that tradition.
Thanks to the innovative Crystal 4K processor, image resolution is second to none, and the full colour gamut glows with a vibrant ultra realism. Contrasts are sharp and clean, the textures touchably accurate, and screen reflections are minimal.
Alexa creates an effortlessly functional smart home hub, and with an incredibly low input lag, this is an impressive game-ready machine. Coupled with the solid audio performance, the smooth-rolling graphics encourage full immersivity, and whether you're gaming or watching your favourite soaps, this solidly decent Samsung is more than worth the small price ticket.
---