Providing not only the perfect stand for your TV, but also offering storage for games, controllers and whatever peripherals you use in your gaming adventures, a gaming TV stand can be all things to all men (and women).
Enhancing your game environment, giving your TV a reliable stability no matter how exciting the game becomes, and keeping everything neat, tidy and efficient, a TV gaming stand is a must for any dedicated player.
We've tried and tested the best selling models and chosen our favourites – have a look …
---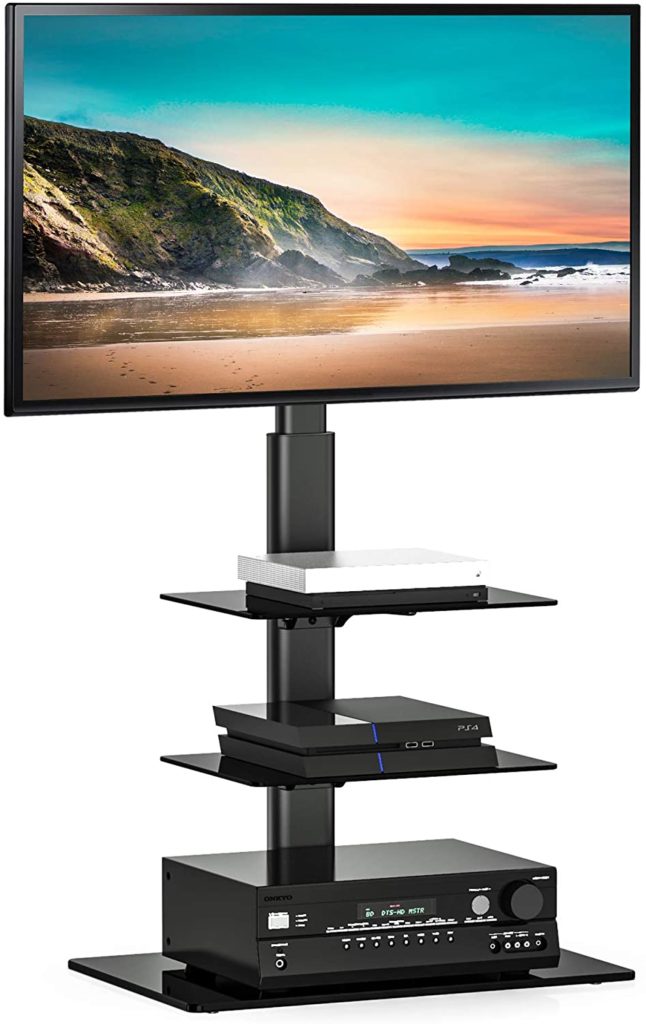 Compatible with screens between 32 to 65'', it can even handle curved models and is designed to hold your computer games, with separate shelves for consoles and controllers. Swivelable, fully adjustable and with a neat cable tidy system, this two shelved stand is constructed from super stylish tempered glass.
Simple to put together, this stand from Fitueyes is a great option for any serious gamer.
---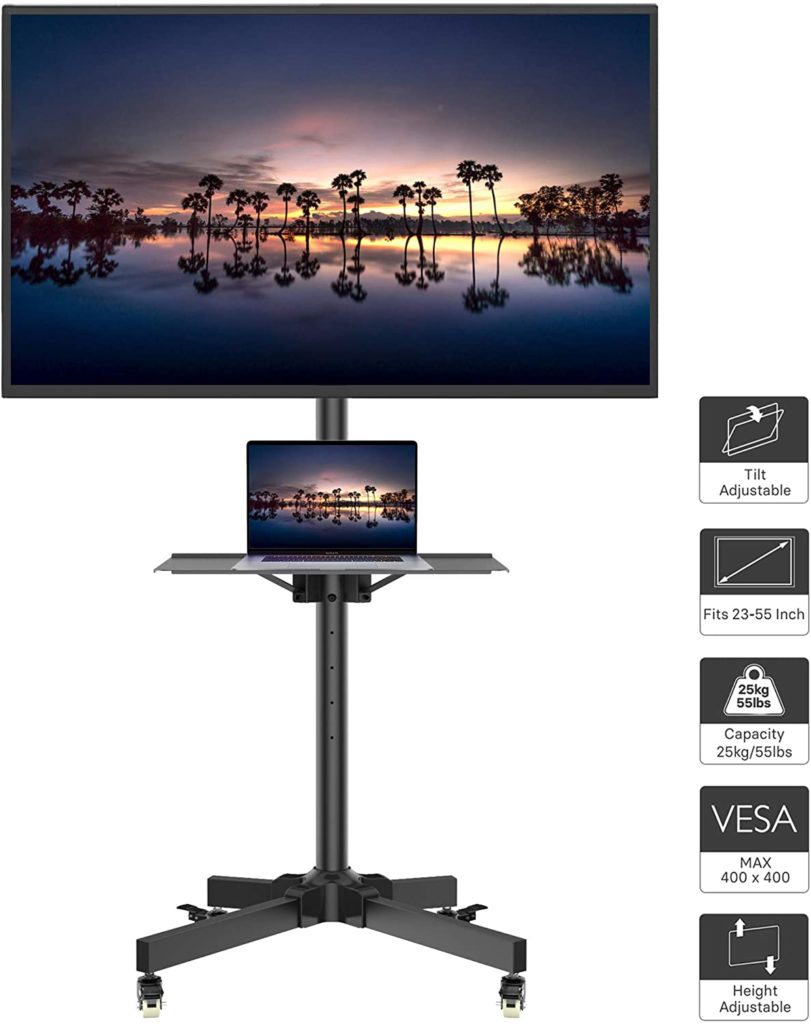 This impressively powerful gaming hub can hold a good amount of games, controllers and even consoles! Bontec have considered everything, including ensuring good ventilation for your devices, and an innovative cable management system.
The stylish urban-high-tech look will suit any well designed gaming space, but looks equally great in a living room or bedroom. This is easy to recommend.
---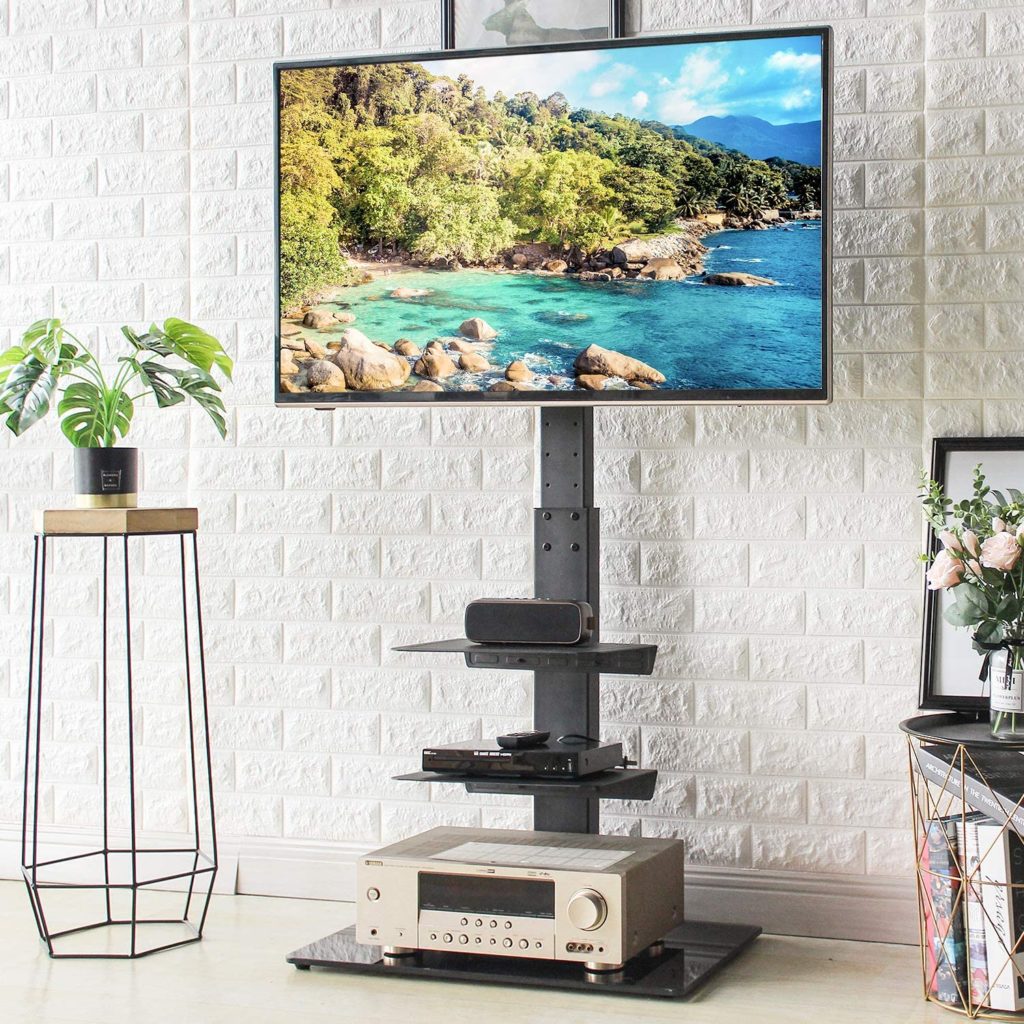 If ever a gaming TV stand could be called a gaming hub – this is it.
There is nothing that this baby cannot accommodate, including extra consoles, games and more
The sturdy legs feature non-marking feet, the frame is carbon steel and the whole thing is neat, attractive and very functional, especially with the innovative cable management system.
Needless to say – we're hanging on to this one
---
If you enjoyed this page, and are looking for other TV accessories, then consider giving these pages a read too!