If you're thinking of upgrading your TV and you want to replace it with a 50 inch one, we're here to make the task easy.
The 50 inch TV is a great choice, fitting perfectly into most modern living rooms, without overpowering the space, or forcing you to squint to watch your favourite TV shows. With technology improving all the time, the audience can only benefit from the advanced features that 4K UHD offers – vibrant, realistic colours, smooth-rolling scenes, and rich, textured detailing.
Fortunately, despite the advanced technology that goes into these screens, the prices have remained largely affordable, and buying a 50 inch TV with top-notch technology is very realistic.
Check out the top 3 cheap 50 inch TVs!
---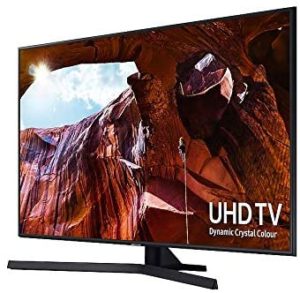 With its astonishingly powerful 4K HDR processor, the performance of this TV is increased by a large margin, and the 4K picture quality can be truly noticed. The Crystal Colour provides millions of different shades giving full gamut a new meaning. The rainbow spectrum that Samsung offer is second to none. Coupled with rich blacks, and a welcome lack of white halo, this is an impressive beast.
The Universal Guide, which features on the home screen,  gives you access to an astonishing number of streaming channels on the internet. Thanks to the stylish design, whether on a stand or wall-mounted, this TV enhances any room.
---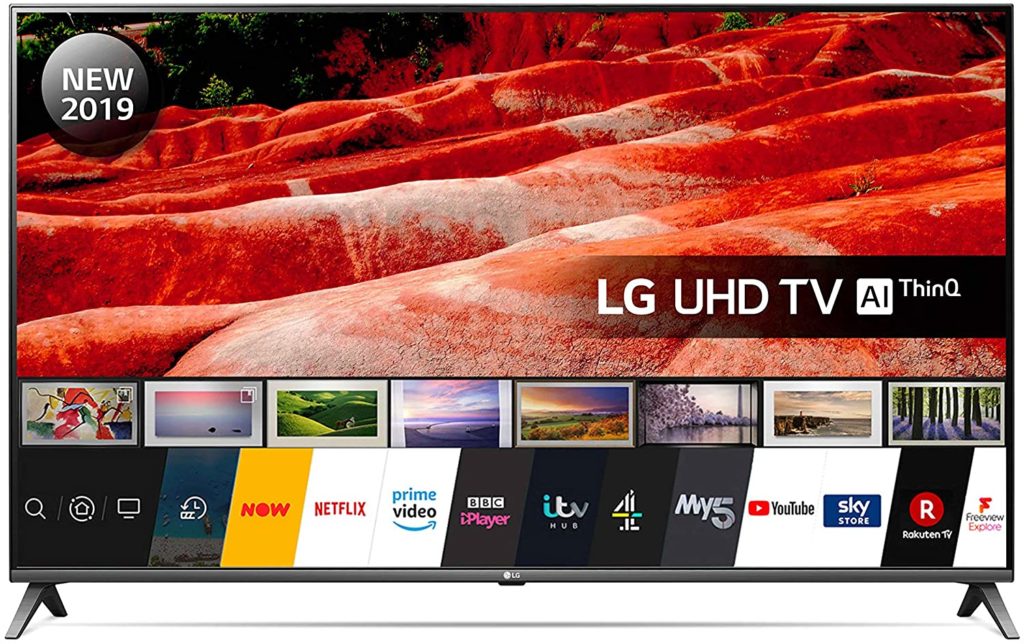 While LG has only come out on top for producing TVs recently, this 50" 4K TV is proof of their excellence. Starting from the sleek, slim bezel design, to the vibrant, and quite frankly, beautiful tapestry of colours, LG are right up there with the greats of TV production, however, without the high-end budget!
Delivering 8 million pixels of luminous colour, the contrasts are superb, with comfortable deep tones, and clean, sharp whites allowing you to fully immerse yourself in the movie. Textures appear touchably realistic, and with Freeview and Alexa, why not stream from your smartphone and experience your videos when given the LG touch!
---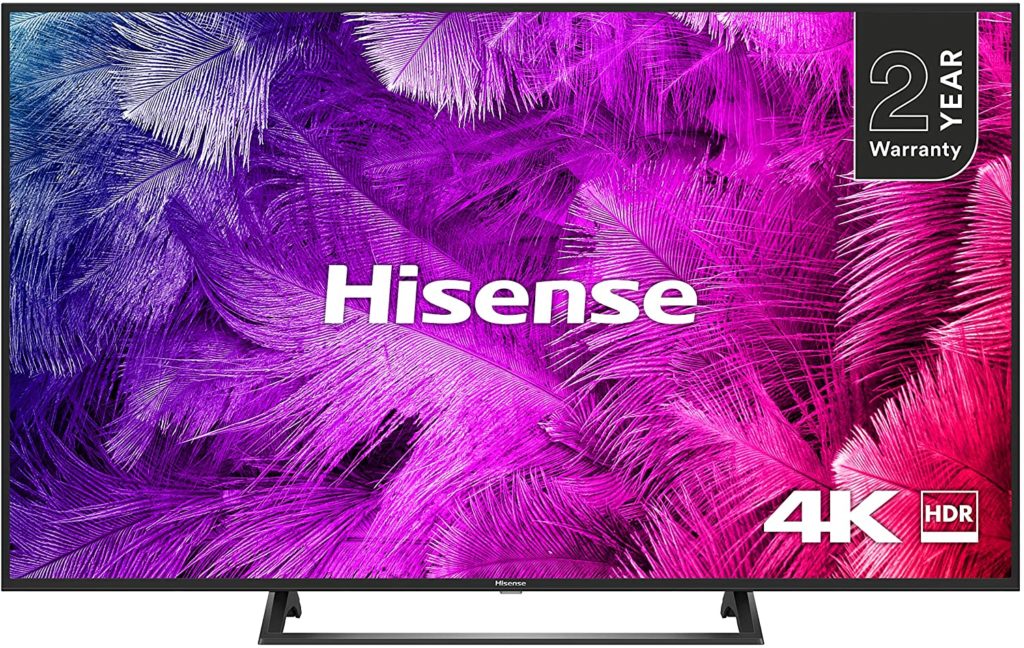 Hisense are known for producing high-quality TVs, and this model is no exception to that rule. Thanks to the 8 million pixels, any image displayed is enhanced dramatically. Smooth-rolling scenes are given the full-colour gamut treatment, allowing even the smallest detail to be easily visible from the back of the room.
Vidaa U allows you to watch thousands of channels, including Prime, Netflix and more, while Alexa is always there to find the latest blockbuster for you.
This is an impressive TV with a budget-friendly price, and rightly deserves its place in our top three 50-inch TVs.
---
50 inch TVs FAQs
What size stand is best for a 50 inch TV?
It's worth checking with the manufacturers, but a stand of around 44 inches would work well for a 50 inch TV.
How wide is a 50 inch TV?
A 50 inch TV, including the screen and bezels, are, on average 44 inches wide.
How tall is a 50 inch TV?
The height of a 50 inch TVs is approximately 25 inches.
---
If you enjoyed this page, and are looking for a particular size of TV, then consider giving these pages a read too!