Many TVs offer the choice of wall mounting these days. However, choosing a suitable wall and placement that every family member is comfortable with can quickly become an issue, and don't even get us started on the, quite frankly, annoying wiring. So a specialised TV stand is a great idea.
When choosing the right TV stand, style is a big consideration as the unit should complement the rest of your decor. You don't want the appearance to detract from the screen, or from the rest of your furniture, so whether you go for a pedestal stand or a cupboard style unit is a matter of personal choice.
Either style works well in terms of functionality, both allowing storage options for discs, remotes, and so on, but obviously, the more minimalist styles tend to include shelving rather than a closed-off cupboard, so it really is a case of whatever works for you and your viewing habits.
There are other factors to consider, however, and we've tested every corner stand model to confirm that it fulfils these criteria. These factors include:
Quality of construction – these corner TV stands are all well made, correctly designed for purpose and produced using high-quality materials.
Functionality – every stand functions exceptionally well as a corner TV stand.
Ease of assembly – if the unit needs to be assembled in situ, every component should be included and the unit should be simple to put together.
Value for money – by weighing up quality and price, we can assess value for money.
Aesthetic appeal – every unit meets, or exceeds, our expectations for style and design.
Here, then, are the top 3 corner TV stands of 2021:
---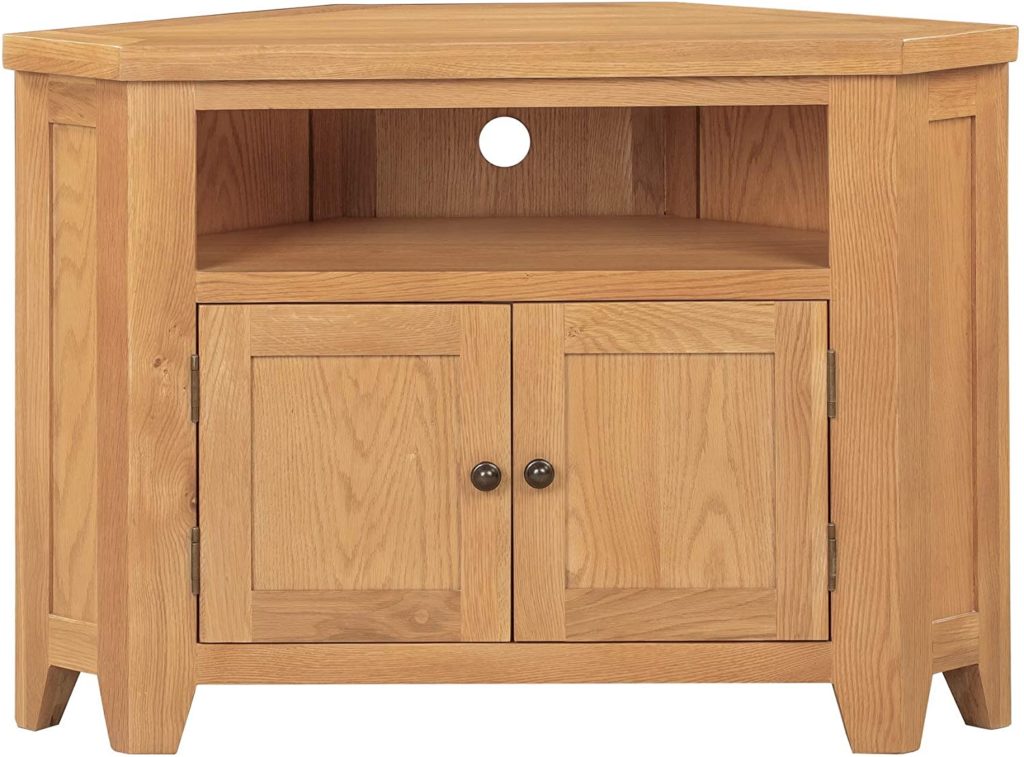 ---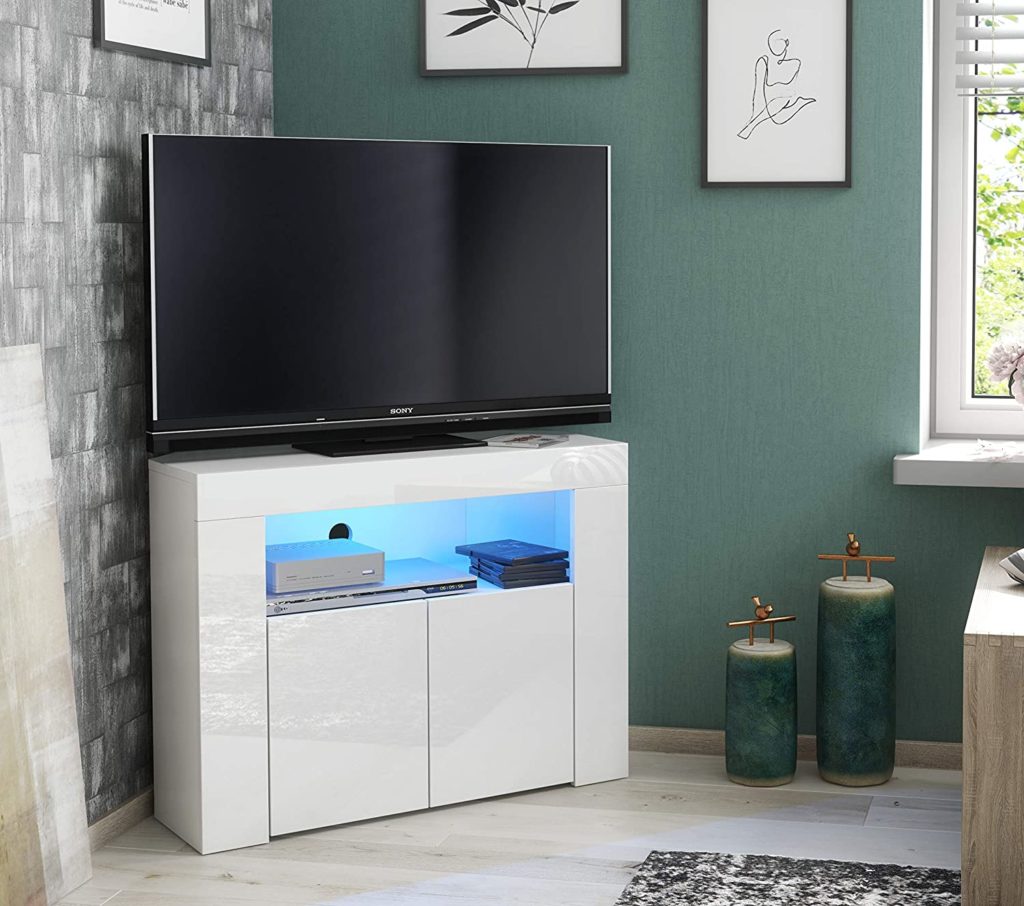 ---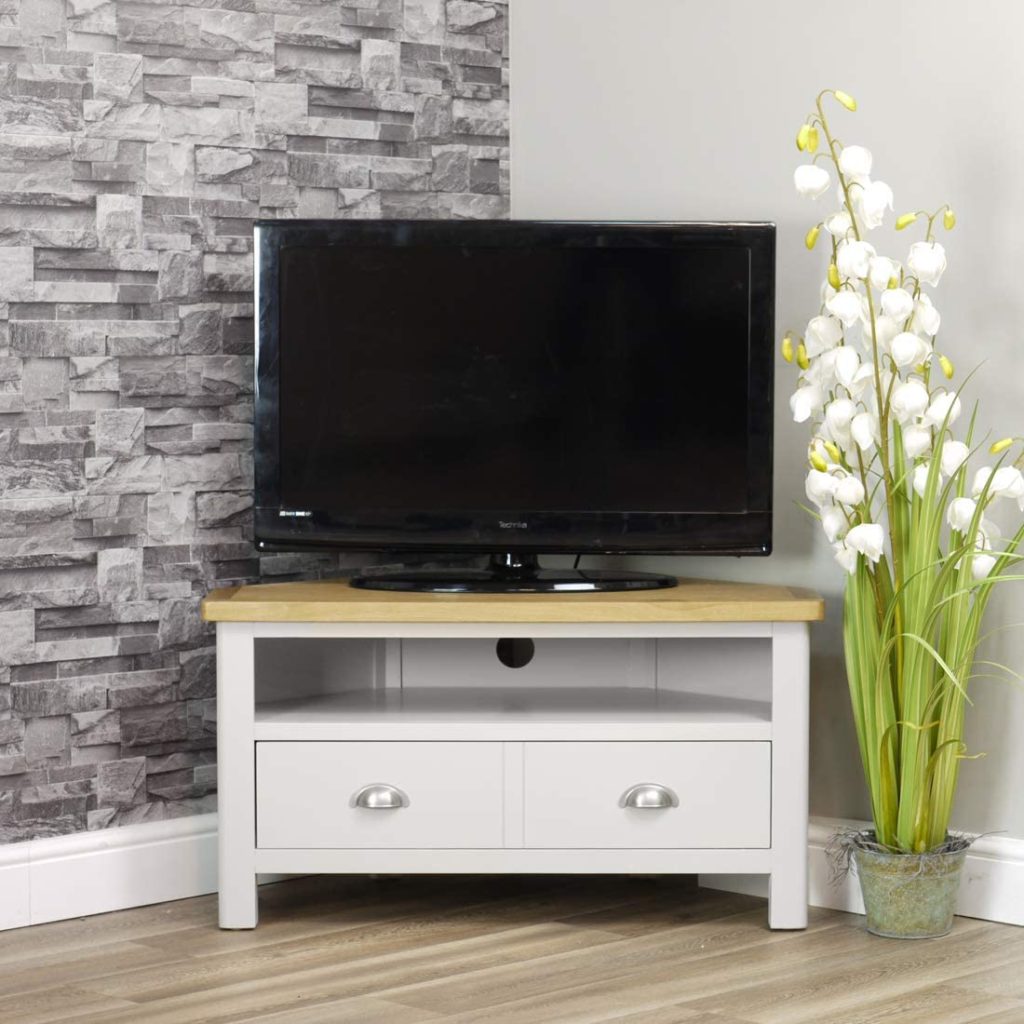 ---
Is it ok if my TV is bigger than my stand?
If it is a shelf or cabinet style stand, it can be as large as you wish; however, a wall mounted VESA stand should be the correct size for your TV.
How big should my TV stand be?
As long as your TV stand is a few inches larger than the base of your TV, it should prevent your screen being knocked over.
Is a TV stand necessary?
TVs include a small pair of feet, ensuring your device remains stable on whichever surface you place it on. But it is generally accepted that putting a TV directly onto the floor, without a media unit for the TV to stand on, puts it directly at risk of accidents.
If you enjoyed this page, and are looking for other TV accessories, then consider giving these pages a read too!