Not everyone is after the largest TV they can fit in their home. Some of us favour a more simple yet cosy setup when it comes to watching our favorite TV shows and movies. Others may even find a very large screen a bit overwhelming for their viewing experience. And there are some who are simply looking for that second or third unit to fit a small room, in addition to their main 85" TV in the living room.
Whatever the reason may be, a 32" unit may be the best option for you. Of course, quality choices need to be made regardless of TV size. You wouldn't want just any brand, even for an entry-level TV, so this is where Samsung comes in.
Samsung is a brand giant when it comes to TVs. The Korean manufacturer has been an industry leader for 10 years in providing consumers with the best technologies to elevate their viewing experience. They offer a wide range of models and sizes that can cater to your viewing needs. From flagship and high-end models, to the smaller and budget-friendly units, all designed to fit your budget and taste.
After much deliberation, we've selected our number one Samsung 32 inch TV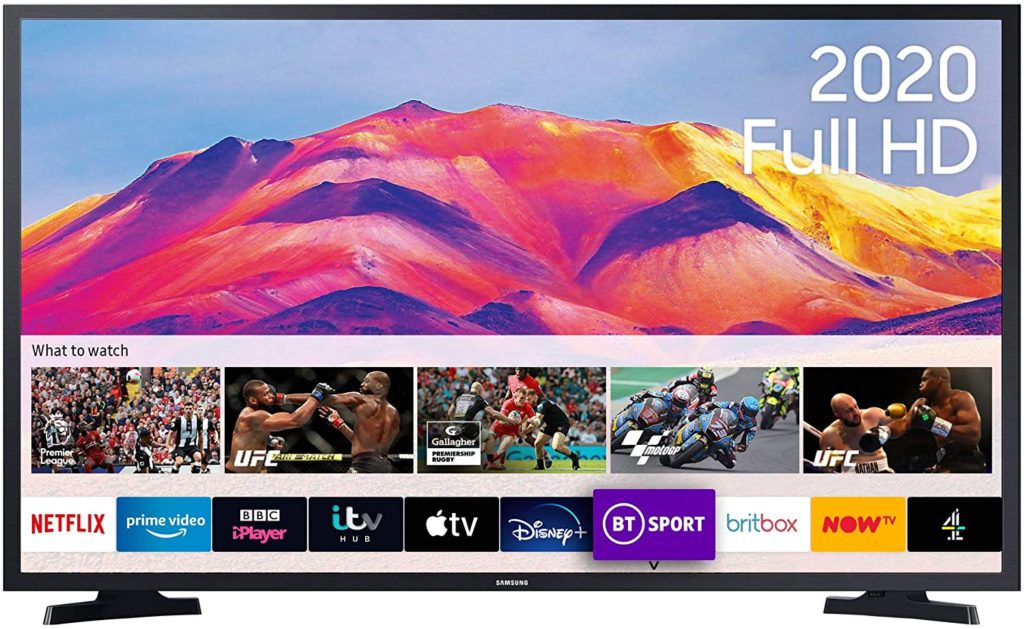 The Samsung 32 inch model offers a full high-definition 1080p resolution that is twice the clarity of your ordinary HD TV. You can enjoy high quality images and scenes with natural crisp colours and enhanced contrast for that true-to-life viewing experience.
It's also a smart TV built with a quad-core processor that allows for smooth internet browsing and content streaming. With the Samsung Remote Control, you can easily access all your streaming services for that on-demand entertainment experience.
This model comes with 2 HDMI, 1 USB, and 1 ethernet port, plus a built-in Wi-Fi. It has a lightweight design that can easily be mounted on a wall if you need the extra space.
With all its features at an affordable price, this Samsung deserves its top spot.
How do you reset a Samsung TV?
Switch on your TV, and select Home on your remote. Select Settings > Support > Self Diagnosis > Reset.
How do you get Disney+ on a Samsung TV?
Select Apps on your remote control, search for 'Disney+' and choose to install the app.
How high should I mount a 32 inch TV?
The distance from the floor to the center of your TV screen should be approximately 50 inches for a 32 inch TV.
---
If you enjoyed this page, and are looking for a particular size of TV, then consider giving these pages a read too!