With clean-cut lines and cool light-reflective qualities, a glass TV stand can bring contemporary chic to any interior, whether old world charm in the form of a country cottage or a high-end minimalist city living penthouse.
Strong enough to support the largest screened TV, a glass base unit has the power to enhance colour schemes by bringing light into the space, allowing refractions to dance with rainbow hues, and eliminating dark, overheavy corners. Glass surfaces lend your living room a sense of glamour and elegance, cannot be damaged by ring marks and are easy to keep looking as good as new.
All of our glass TV stands have to adhere to our strict quality standards before we can recommend them to you, so we put each model through a series of tough tests to establish, amongst other things:
Quality of materials – each component must be of the highest standard, with the glass being thick enough to support the largest TV screen, any bolts being supremely durable and the finish achieving perfection.
Value for money – we assess every factor, weighing it against the price to establish value for money.
Design – every TV stand must incorporate the very best style and design ideas.
Functionality – the TV stand must do exactly what you want it to do, whether it's a shelf style stand, a cabinet, or a free-standing unit.
Durability – our TV stands must be built to stand the test of time, and beyond.
Every TV stand we recommend has survived our tests, and we can, hand on heart, vouch for its quality. Why not have a browse through our top 3 glass TV stands of 2021?
---
1) Stealth Mounts Glass TV Stand TVs up to 50″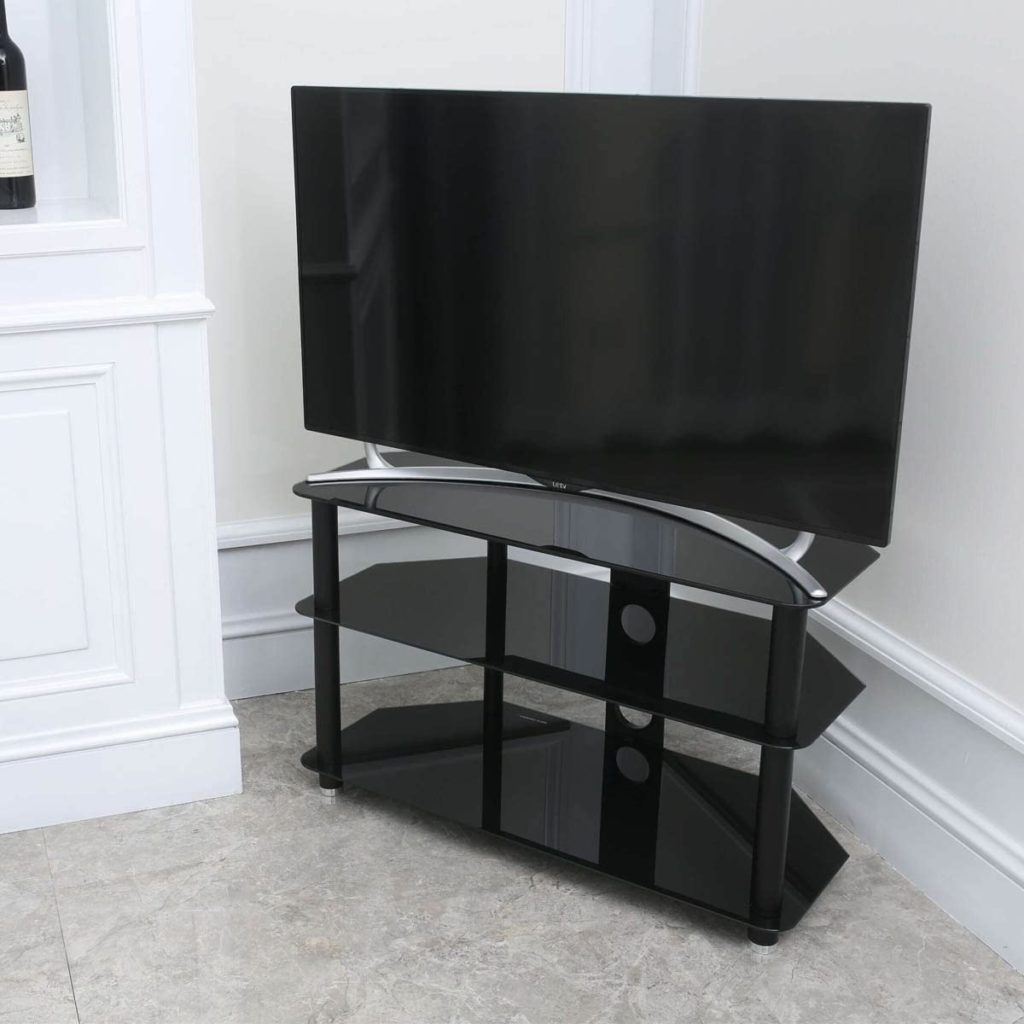 ---
2) MMT WIL Clear Glass TV Stand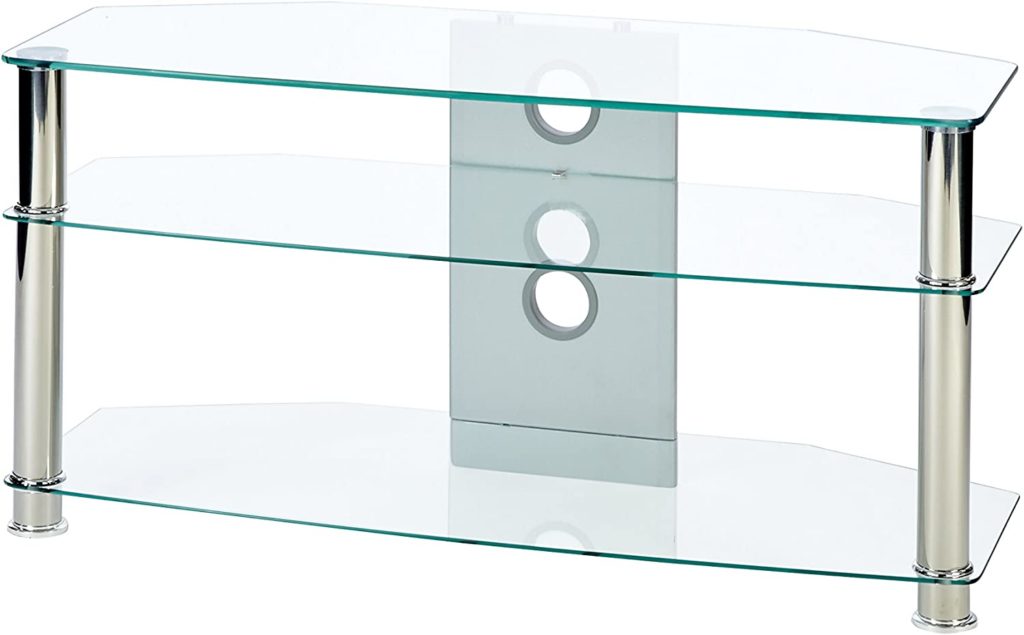 ---
3) MountRight Curved Corner TV Stand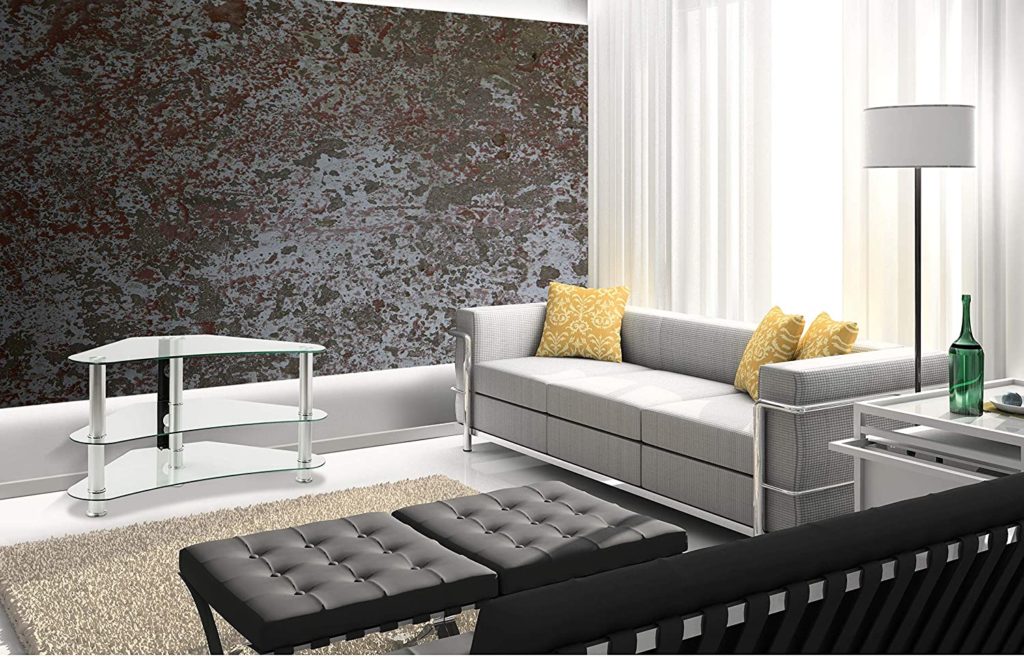 ---
If you enjoyed this page, and are looking for other TV accessories, then consider giving these pages a read too!