Although sounding pretty space age and high tec, a floating TV stand is a fantastically stylish item of TV furniture that's designed to not only look great, but function well, too.
It's almost a foregone conclusion that we need somewhere to stash the remote, collection of blu rays and so on, and practicality dictates that they're stored somewhere near the TV.
However, if you don't want a contemporary TV stand, or a solidly constructed unit doesn't fit with your decor, what do you do? You look at floating stands instead.
These innovatively designed stands attach unobtrusively to the wall, beneath the mounted TV screen, so it appears as though both the unit and the screen are floating independently. Without encroaching on often valuable floor space, a floating stand can stylishly hide all your discs and more if you choose a design with closed cupboards, or can display them as a neat collection on any available open shelves.
Floating TV stands are safer for kids because unlike traditional stands, they cannot be pulled over, which could be a major reason for choosing a floating TV stand.
We've tested every popular model to determine numerous factors, including:
The ease of attaching to the wall, and whether every component necessary is included.
The quality of the workmanship.
The functionality, and storage facilities.
The aesthetic appeal and designer looks.
The value for money.
Only upon completing our rigorous testing and deciding the winners can we include any TV stand in our list of recommended models. Every one of the floating TV that stands featured here meets, and in many cases, exceeds our tough expectations.
So, here's our best floating TV stands of 2021:
---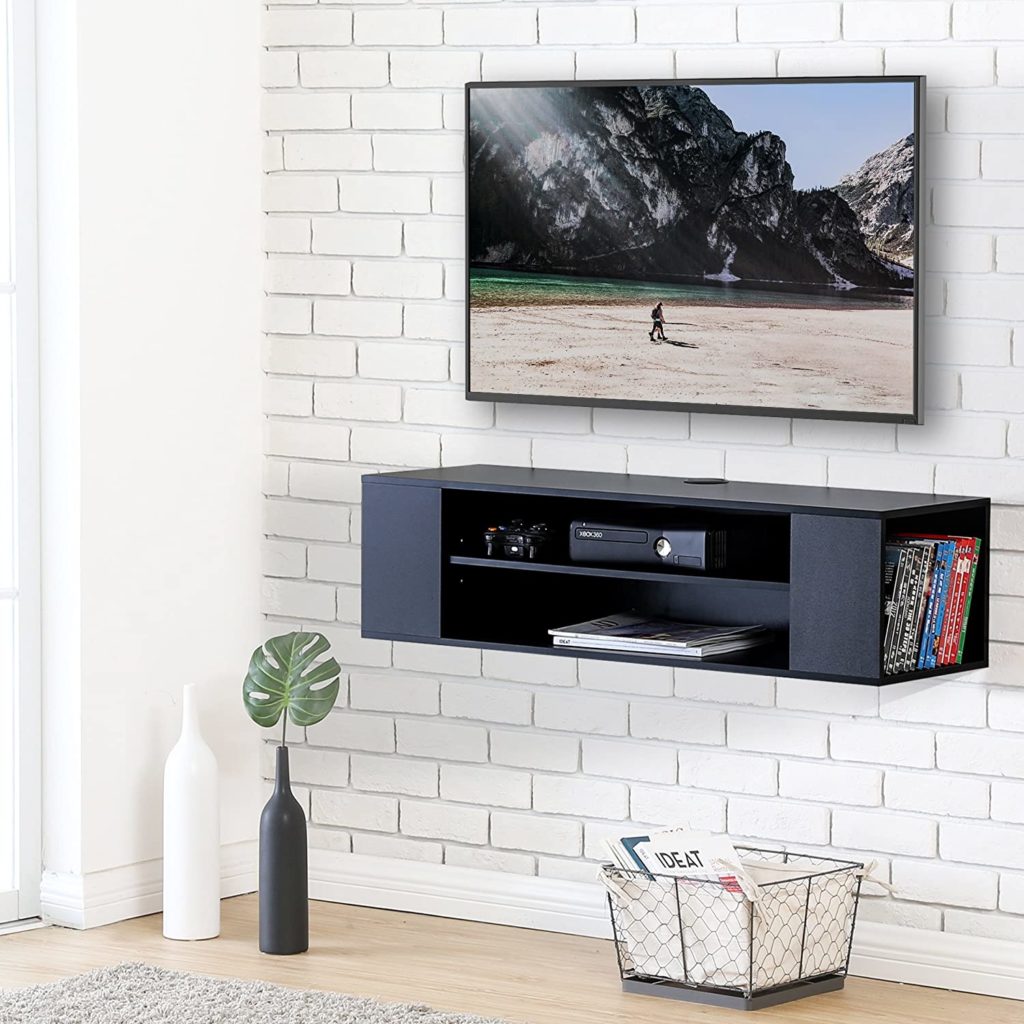 ---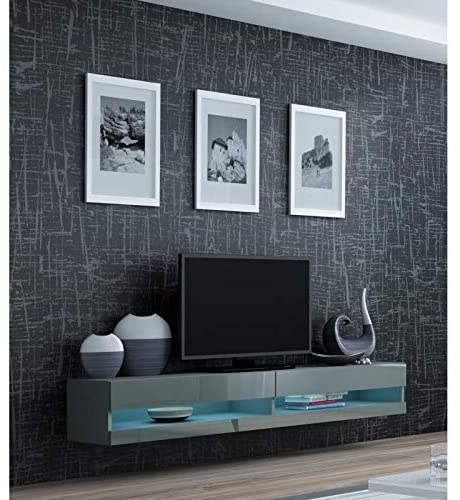 ---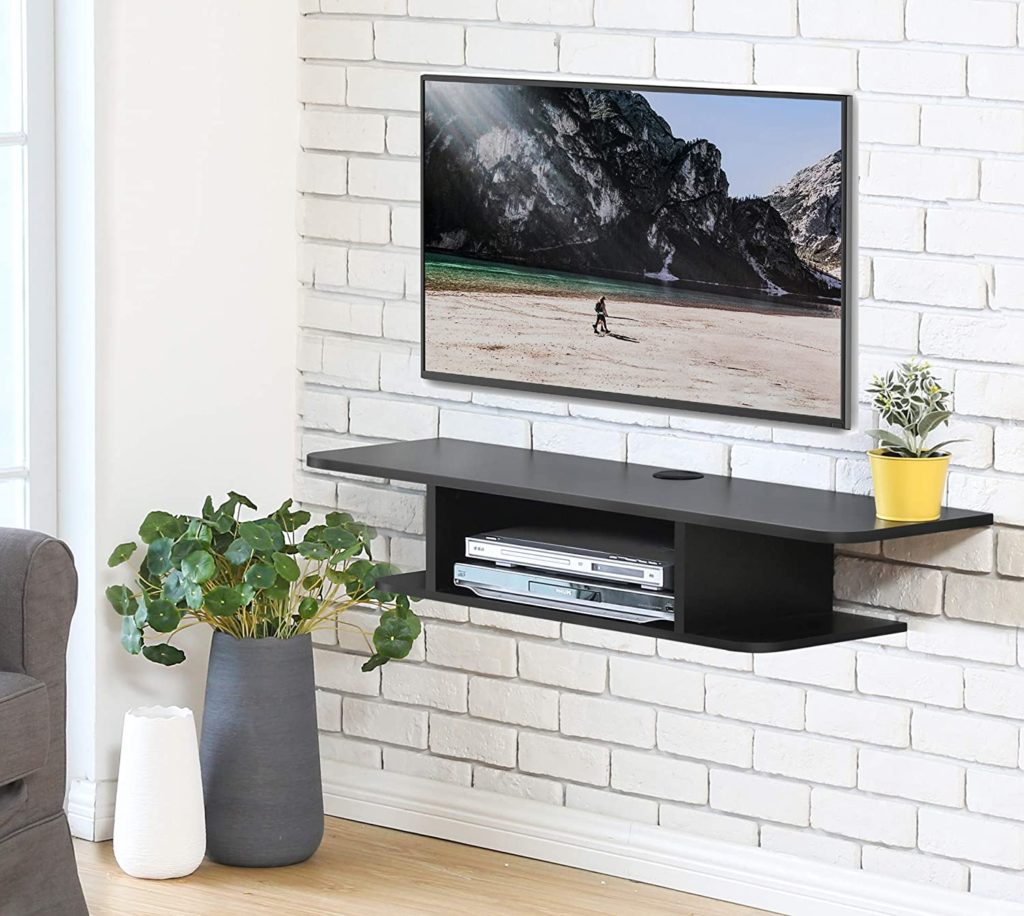 How do I choose a TV stand?
Your TV stand should reflect the size of your screen, and appeal to your personal taste. There are numerous styles, color options and prices to suit everyone.
What can I use instead of a TV stand?
A floating TV stand is a great contemporary style choice. It is wall-mounted, and can have the TV placed upon it, or mounted slightly above for a cool twist.
What is the best size TV stand for a 55 inch TV?
A 50 inch TV stand is the recommended size for a 55 inch TV.
---
If you enjoyed this page, and are looking for other TV accessories, then consider giving these pages a read too!