When it comes to watching the weekend match, or the latest blockbuster, big is definitely better – more screen real estate, the more immersive the experience.
With a plus sized TV, anywhere you sit offers a front-row view, allowing full-on access to close up detail, luminosity and edge-of-seat action. Most film directors designed their scenes to be viewed on a giant screen, so with a 70 inch plus TV, it's right there in front of you.
There's also the argument that a larger screen allows more to join in the adventure. Only a few viewers can see the action well on a smaller screen, but a more sizable area can offer more screen space per person.
We've checked out the best selling large screen TVs, and after analysing their performances, have picked three that we consider the best.
---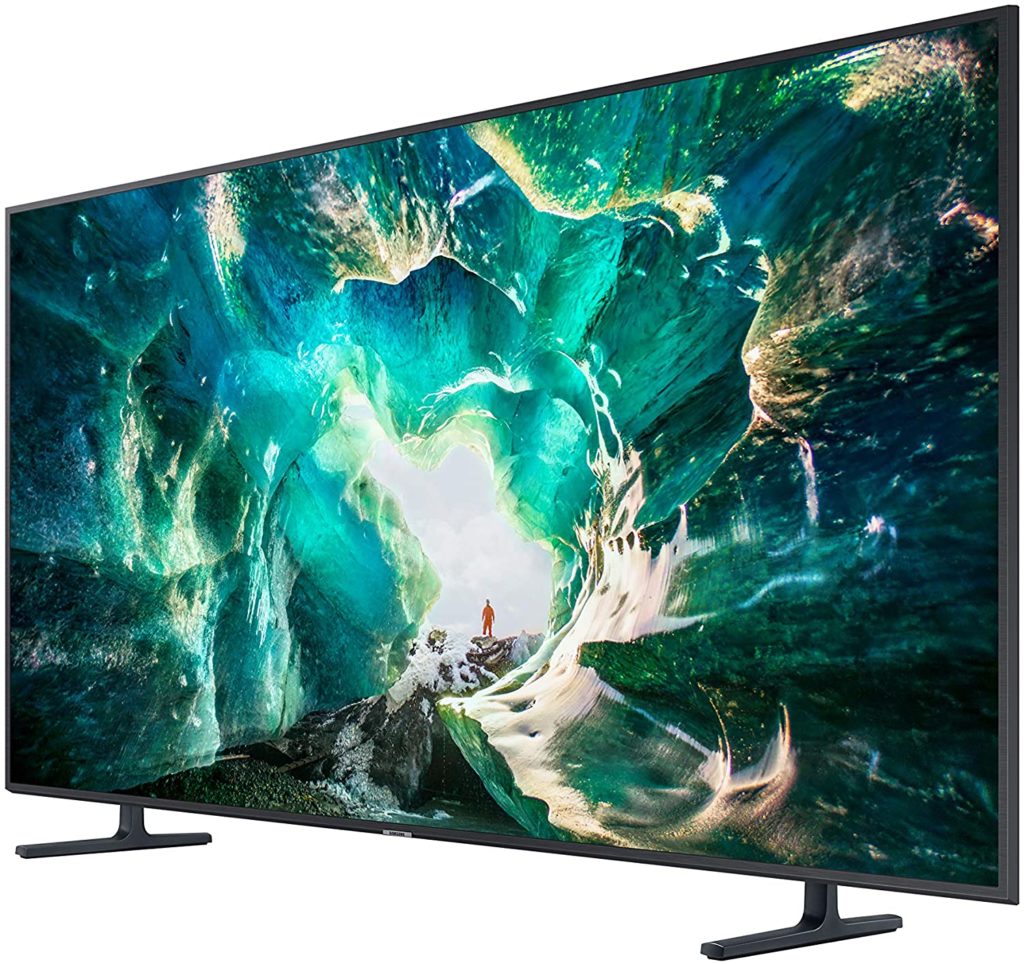 Offering 100% colour saturation and volume thanks to the pixel dot technology, and with an accurate light to dark dynamic range, this TV from Samsung is well worth serious consideration.
Producing sharp, crisp contrasts, the immersivity is expansive, allowing every goal or tackle to leave the pitch and flow into your room. The 4K resolution results in smooth judder free scrolling, and rapid response times, while decent black uniformity eliminates the distracting halo effect.
With an audioscape that increases the screen expanse, encapsulating the audience in accurate surround sound, and an impressive smart performance, this Samsung has wowed us all.
---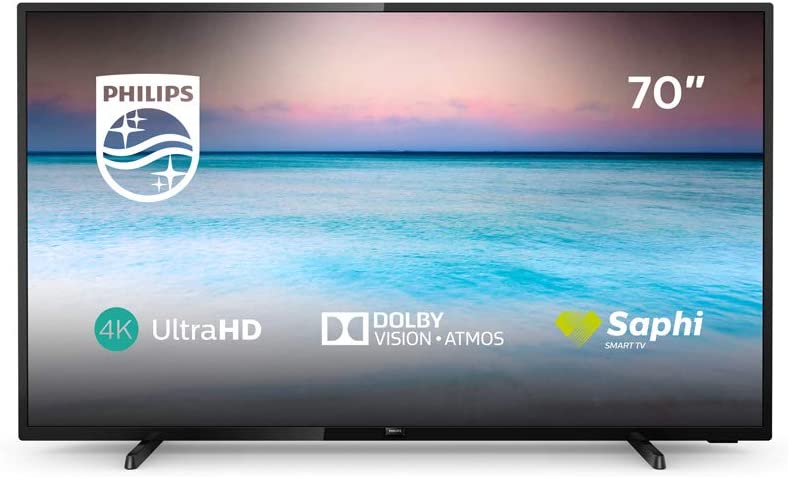 This impressive Philips 70″ machine isn't just another TV. With a sumptuous contrast ratio dimly lit movie scenes are both richly eerie or softly luxurious, while the vibrant colour palette offers a rare luminosity of hue.
Viewing angles are comfortably wide, allowing for an increased audience size to fully appreciate the 4K resolution, rapid response, and the impressively low input lag. Displaying minimal blooming, the awesome black uniformity offers a performance rarely seen in a TV with such a reasonable price tag.
Saphi, Philips' smart OS, is reliably user friendly, and interactive, taking mere milliseconds to locate your desired movie scene and can easily be connected up to Alexa. Your smart home hub suddenly becomes infinitely more dynamic with Samsung's TV at the heart.
---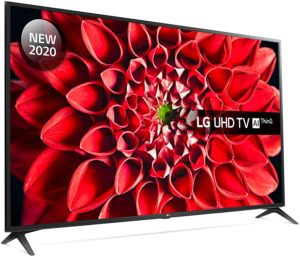 LG have pulled a number of their innovative ideas together in this 70 inch TV, all adding up to a pretty impressive beast.
The advanced colour display provides what looks like every shade in the entire world, right in front of your eyes, while the 4K resolution shows them off in stunning vibrancy. This is aided by the excellent peak brightness and realistic native contrast levels.
It has to be said that the image quality, with every tech advancement working in harmony, really is second to none!
The rapid response time and low input lag will be appreciated by the gamer in the family, while the audio buff will love the rich, rolling bass and smooth trebles.
This LG is easy to recommend for film night and beyond.